Virtual Wellbeing Roadmap
Fast, Effective, Long lasting, Insightful

Easily track your wellbeing, stress-levels and attitudes all through a quick 10-second voice recording.
Did you know stress is the cause of over 95% of all illnesses?
It changes our body's chemistry to create inflammation first and then it can produce imbalances impacting the immune system and disease fighting messages.
Almost 74% of people say they are chronically stressed but 50% don't want to talk about it.
It is easy to identify where you can make positive changes to feel and be at your best at all times. Many of us get temporary relief from a holiday or a night out with friends and family. You may think it has stopped the build-up of stress but this isn't the case with what we have to cope with today – toxins, trauma and distractions.
Paula Ruane, a pioneer in stress prevention says that the way in, is to focus more on how you feel. Most of us regularly experience tiredness, exhaustion, worry, skin irritations, digestive issues and back/shoulder/head or neck pain. These all translate to tension and inflammation however, most of us just take an over the counter prescription or find other ways to make ourselves feel good.
See at a glance how the impact of daily demands affect sleep, focus, diet and mindset through the Virtual Wellbeing Roadmap
To find out more download a leaflet below.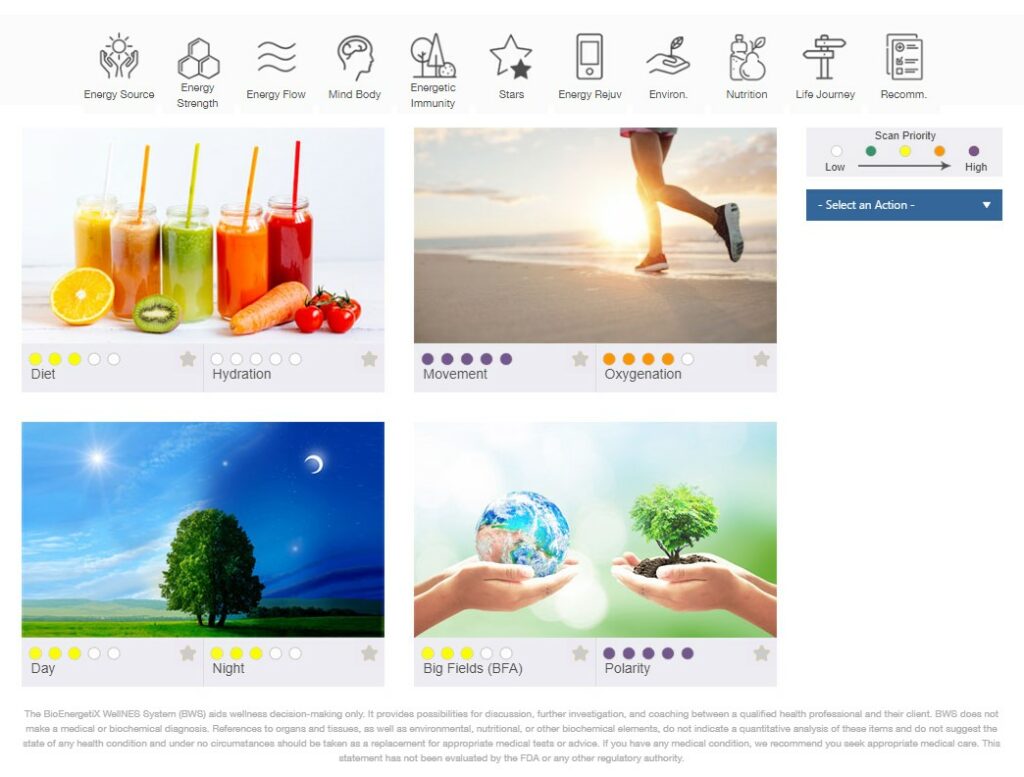 After your 10-second voice scan, you will have access to the main dashboard which highlights where you may need a bit more support or to check-in on your lifestyle habits such as diet, hydration, movement, oxygenation and breathing. This also includes your daytime stress' and nighttime sleep.
Note, this doesn't look at physical issues and mainly focuses on your energy levels and the information flowing around your central nervous system.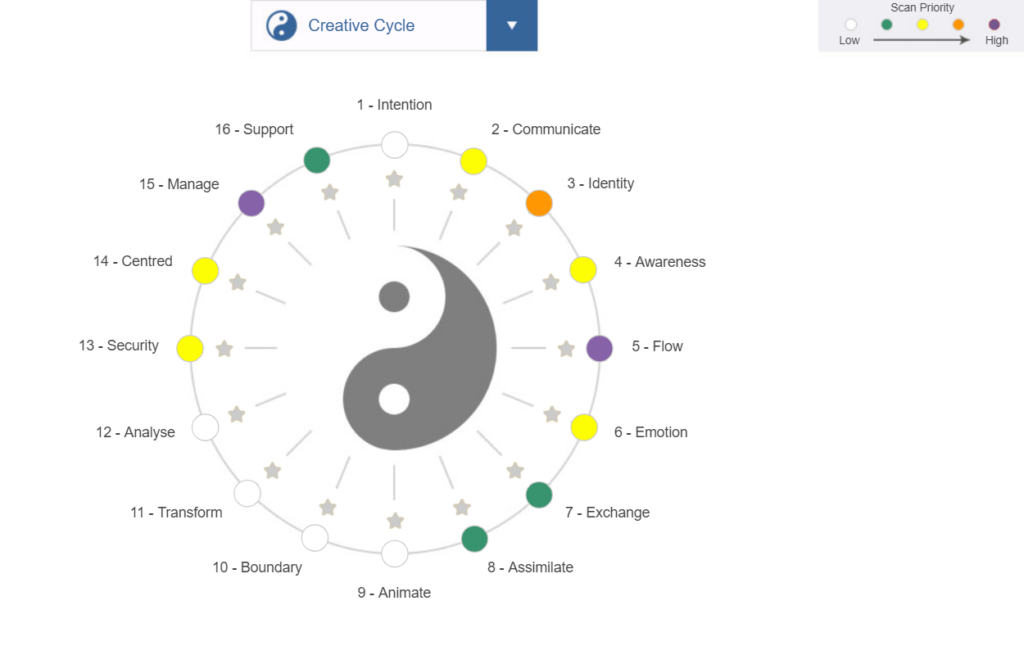 This is the creative cycle and a snapshot of how your current stress levels could influence your working day and relationships.
The brain performance screen above shows the effects stress can have on your energies and the efficiency of your brain.
The environmental screen above shows how various toxins could have a part to play in your energy and stress levels and also shows how blue screens, computers, phones and other EMF frequencies can interfere and cause stress.
Investing in your team's mental and physical wellbeing can produce a significant return-on-investment for your business
Did you know that poor mental health costs UK employers a whopping £45bn each year?
For every £1 spent by UK employers on mental health interventions they get back £5 in reduced absence, presenteeism and staff turnover.
Through introducing early interventions such as the virtual wellbeing roadmap you may find you can achieve an even higher return-on-investment. Should the person on your team need more in-depth support, our stress prevention programme can help.
Want to know more? Download a free leaflet below or contact us here

Brilliant, insightful and informative


I am calm and not anxious, thinking more clearly more easily


Didn't realise the connections with the brain

For more information on stress assessment and other services please complete the form above (we guarantee that all information is confidential and never shared, see privacy page) and we will come back to you.
©Paula Ruane 2021 – The Stress and Resilience Specialist